A.M. ten Klooster MA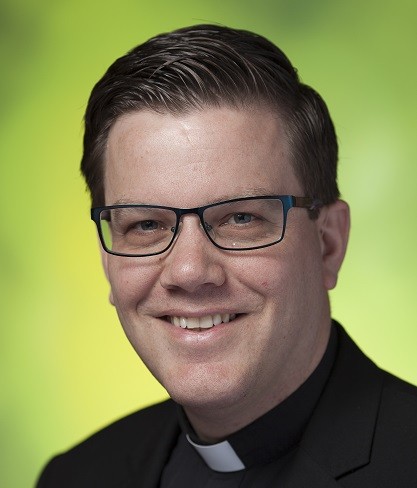 >Anton ten Klooster (1983) is a Ph.D. student at the Tilburg School of Catholic Theology. He studied theology in Utrecht and Fribourg (Switzerland). After finishing his initial studies, he was ordained a priest for the archdiocese of Utrecht. He served as curate in two parish clusters, with catechesis as his main task.
Since 2015 he is working on a dissertation on Aquinas's theological interpretation of the beatitudes, under the supervision of prof. dr. Henk Schoot. The beatitudes are a recurring theme in the theology of Aquinas, often with a related discussion of the Gifts of the Holy Spirit, the virtues, or the petitions of the Our Father. The research project of Ten Klooster investigates these connections through a study of Aquinas's commentary on Matthew, the questions 68-70 of the Prima Secundae, and the sermon on the Our Father. It is through his writings on happiness, virtue, prayer, and the action of the Holy Spirit, that Aquinas's writings contribute to a theology of human flourishing.
The manuscript is ready and approved of, and will be defended on June 6, 2018, and published in the series of the Thomas Institute:
Thomas Aquinas on the Beatitudes. Reading Matthew, Disputing Grace and Virtue, Preaching Happiness
.
See his personal webpage
here
.