Home
29 maart 2017
Homo Sapiens. Thomas van Aquino en de vraag naar de mens
is een bundel onder redactie van prof. Rudi te Velde op basis van voordrachten in de Summerschool 2016 over Thomas, aan de UvA.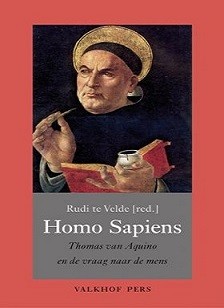 Thomas: Voorbij het theïsme?
Hedendaagse theïsme-kritiek en het participatie-model van het denken over God
In December 2015 the Thomas Instituut organised an international conference on "The Virtuous Life. Thomas Aquinas on the Theological Nature of Moral Virtues." Fifteen contributions to this conference are now, february 2017, collected in the 17th volume of the Publication Series of the Institute, published by Peeters Publishers, Louvain.